Convertible Clutch/ Laptop Sleeve

Like to Travel light, but in style? Try our convertible clutches-- they are stylish hand-painted clutches that do dual duty as an Ipad or Laptop Bag.

2 sizes, 2 styles, generously sized to fit virtually any computer.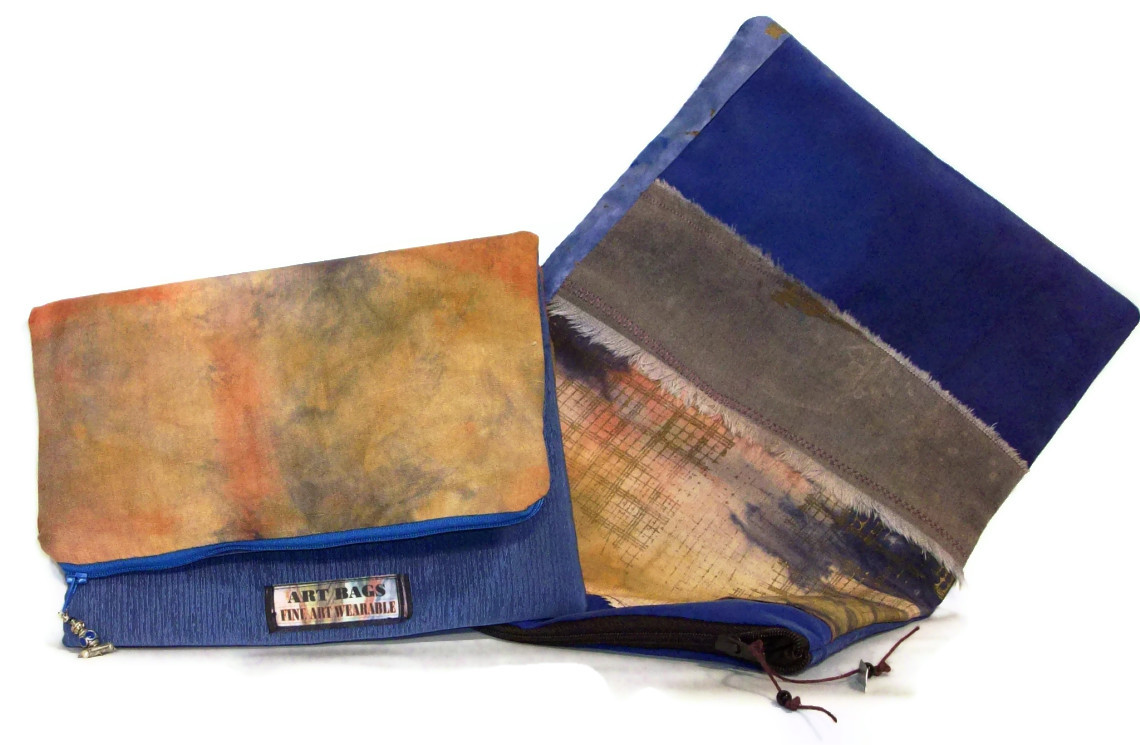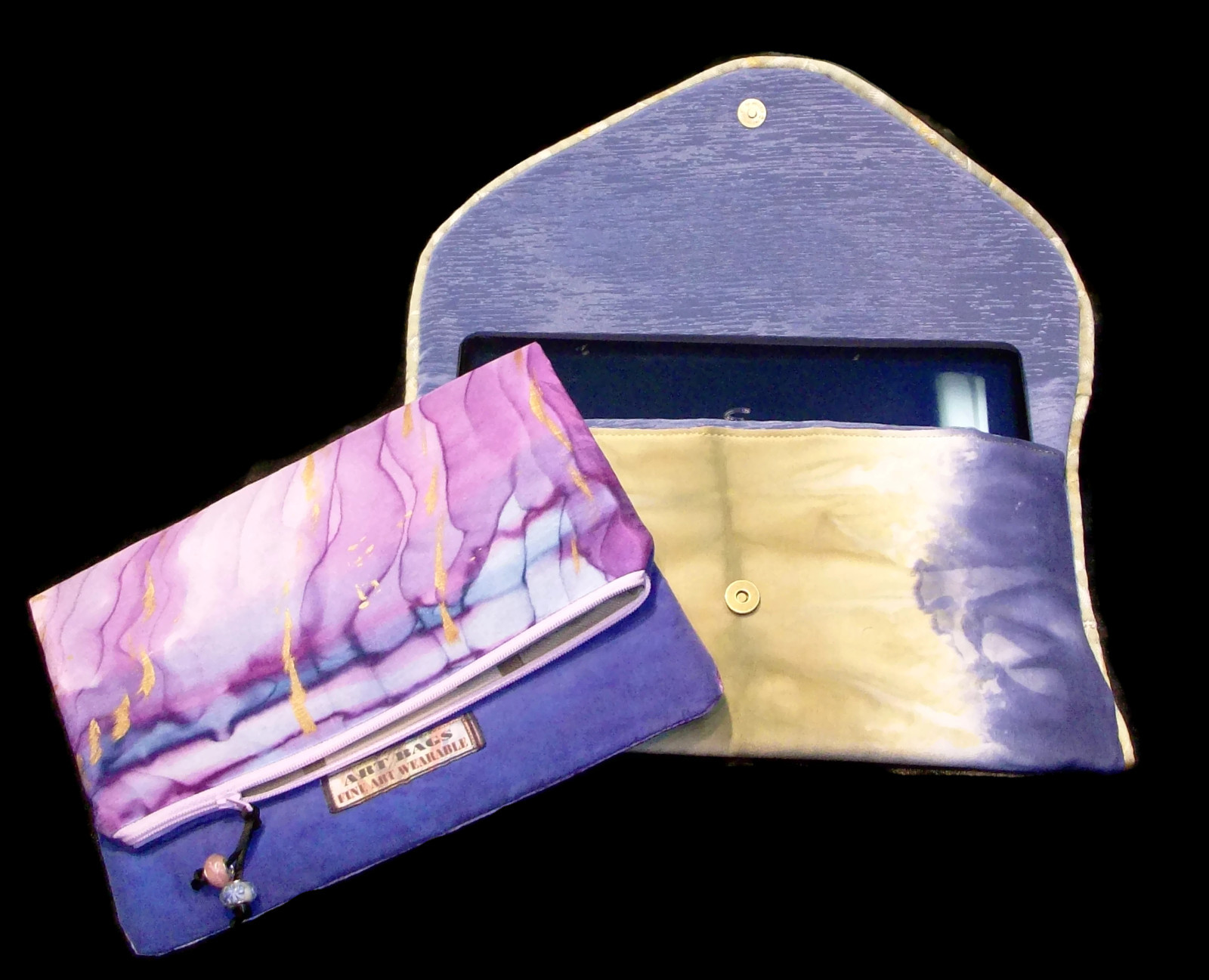 Folded it's  a zippered or envelope clutch bag. Open it's a padded Ipad or laptop sleeve.

Scotch-guarded for wearability.

- Signature Piece - will catch everyone's eye

- Great gift idea for the office or college

- Bring fine art into the boardroom

  and out to dinner