Wear transformation! These tops for both men and women sport an artist rendering of a Power Animal colorized and printed on a handmade asymetical top for women (cotton blend) or a good quality Cotton Tee for men. They are beautiful, washable and very wearable.

- Signature Piece - will catch everyone's eye

- Great Gift Idea - 10 animals and growing

- All sizes many color choices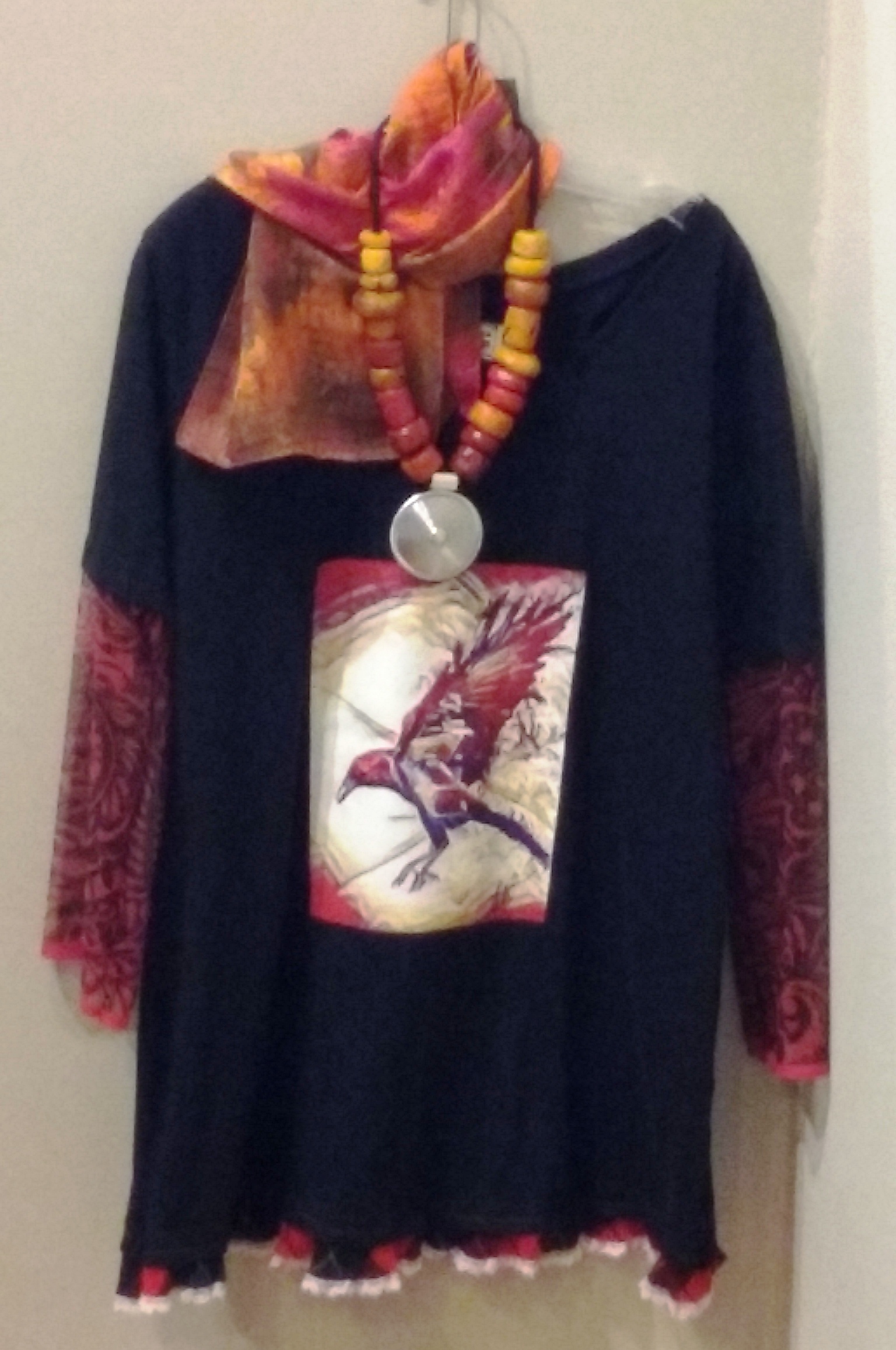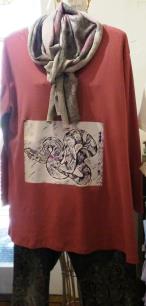 You Choose the design from the images below-- the top style,  color and size. A custom designer top or Tee with original art is made for you. Signed by the artist, washable. Also available as a framed print.