 A Pennsylvania Guild of Craftsman Master Artisan, Lian has been making art all her life, in one form or another, focusing on wearable art, painting, dyeing, batik, scultural textiles and Botanical Printing. She is the creator of the Fine Art Wearable clothing and handbag line and teaches at arts councils and fine craft schools throughout the East Coast. For Lian, Nature is a partner, most recently, working with living plants to create eco-printed scarves and tops.

Creativity itself has also been a major theme, she is the developer of Creativity Toolbox for Seniors and other tools for Conscious Aging:
www.artisticaging.com
.
Lian attended the School of Visual Arts in New York, The Brooklyn Museum Art School, as well as Temple University's Tyler School of Art.

With a classical musician father and a weaver mother, art is also in her lineage. She has traveled widely to explore design and art internationally and buy materials.

In addition to her artistic life, Lian is a Reiki Master-Teacher (25 years) as well as a Shamanic Practitioner, therefore the flow of the spiritual into the tangible is essential to her craft and being.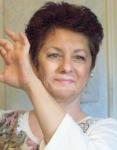 Email me: Liansawires@gmail.com

"Art is a product of the flow of life, the inner movement of the Tao, expressed in form, like nature, only it's new form. Ideas that are the product of what an artist is sensing, pulled through the unique matrix of their very fabric--that's art"