 Now a Master Silk Artist (Juried Status, PA Guild of craftsmen) Lian has been making art all her life, in one form or another, focusing on clothing and handbag construction, painting, fiber and paper-making. She is the creator of the Fine Art Wearable clothing and handbag line.
Creativity itself has also been a major theme, she is the developer of Creativity Toolbox for Seniors, an online art-making tool (
www.creativitytoolbox.org
) and Excited!About Aging (
www.facebook.com/excitedaboutaging
). Lian attended the School of Visual Arts in New York, The Brooklyn Museum Art School, as well as Temple University's Tyler School of Art.
With a classical musician father and a weaver mother, art is also in her heritage. She had traveled widely to explore design and art internationally and buy materials.

Lian is currently teaching Modern Silk Dying, Painting & Shibori at The Arts Council of Princeton, Peter's Valley Craft School and the Abington Arts Center. Email for details, or click on the Classes page in the index.

In addition to art-making, teaching and creative aging, Lian is passionate about the power of clothing to impact how we feel and who we are in the world. We all dress every day, Choose self expression!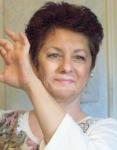 Email me: Liansawires@gmail.com

"Art is a product of the flow of life, the inner movement of the Tao, expressed in form, like nature, only it's new form. Ideas that are the product of what an artist is sensing, pulled through the unique matrix of their very fabric--that's art"